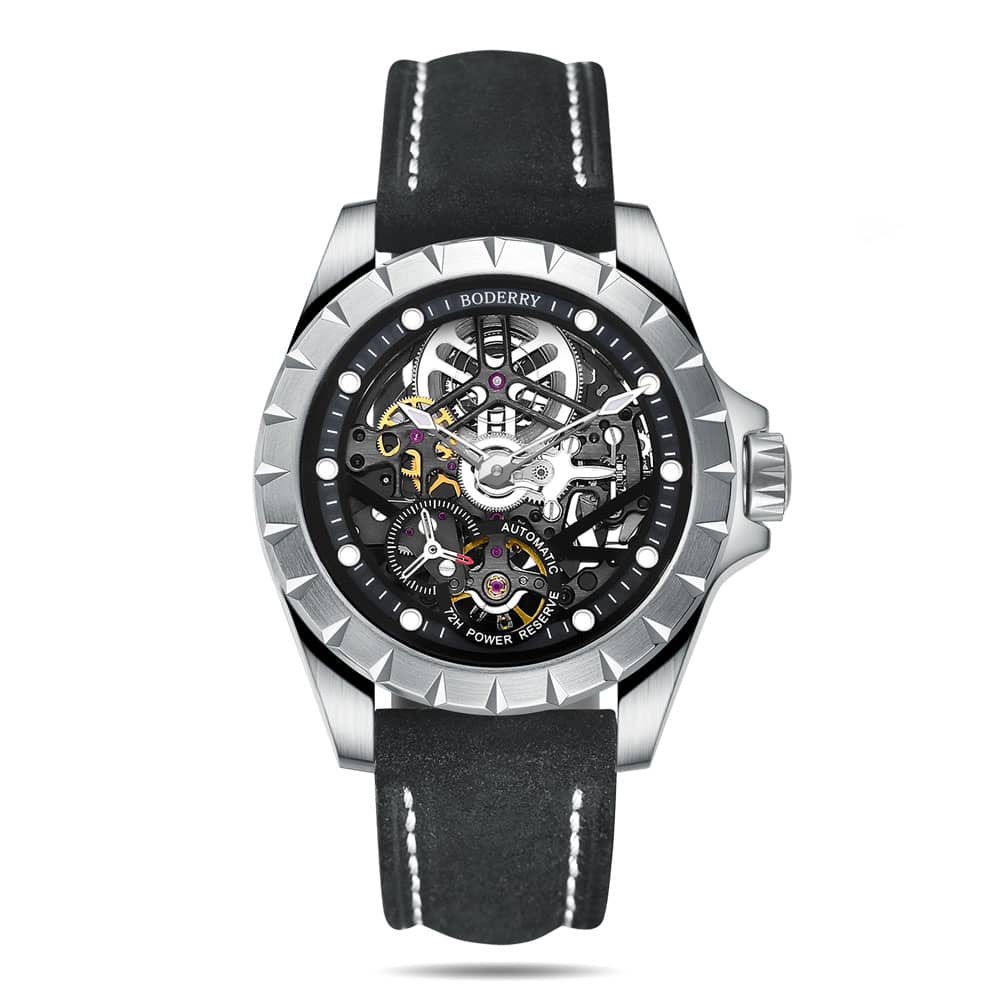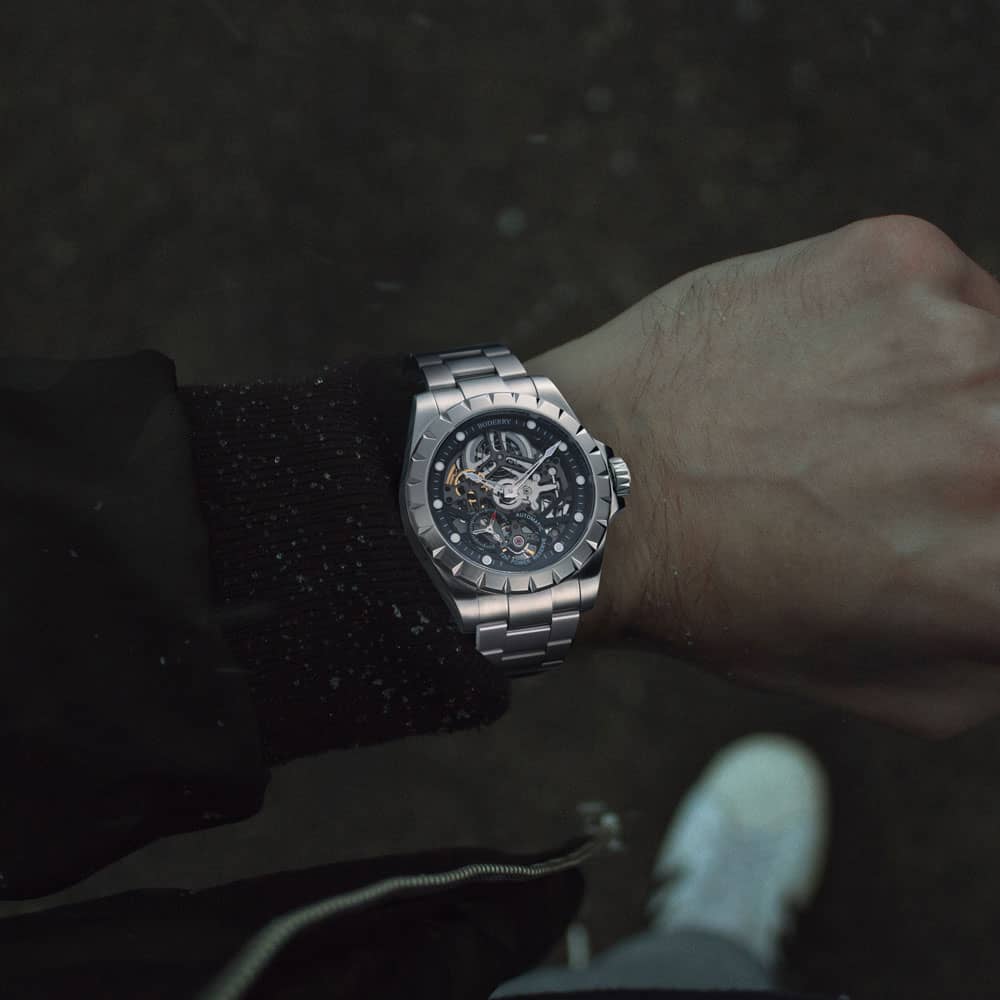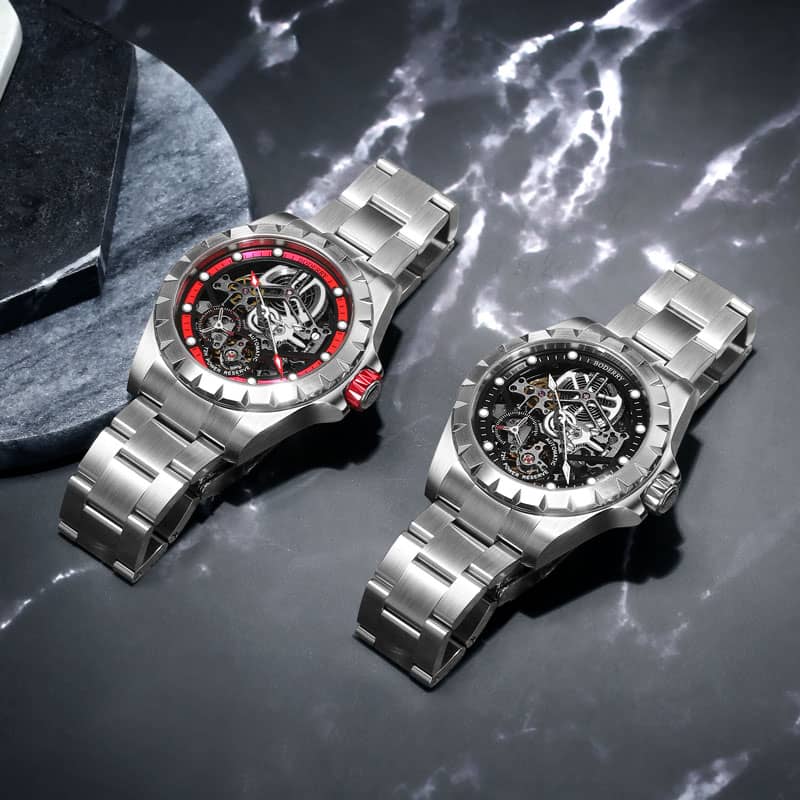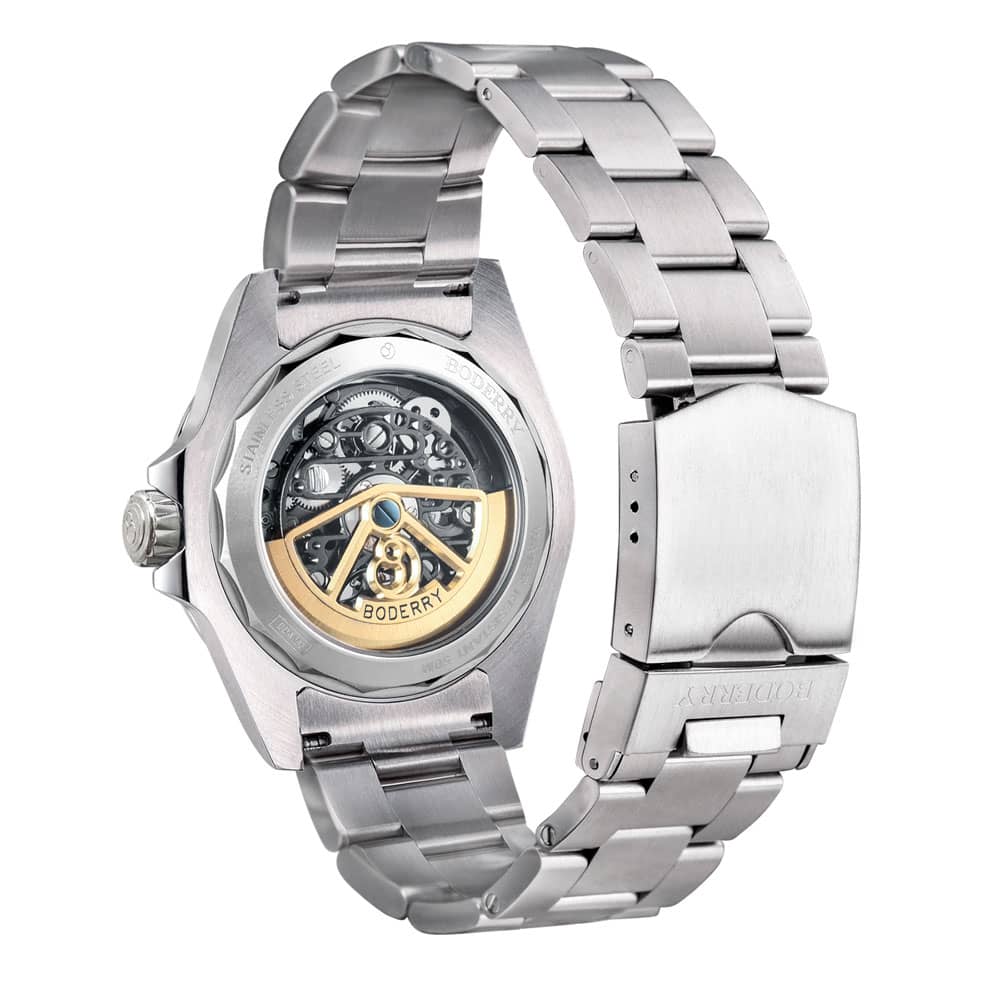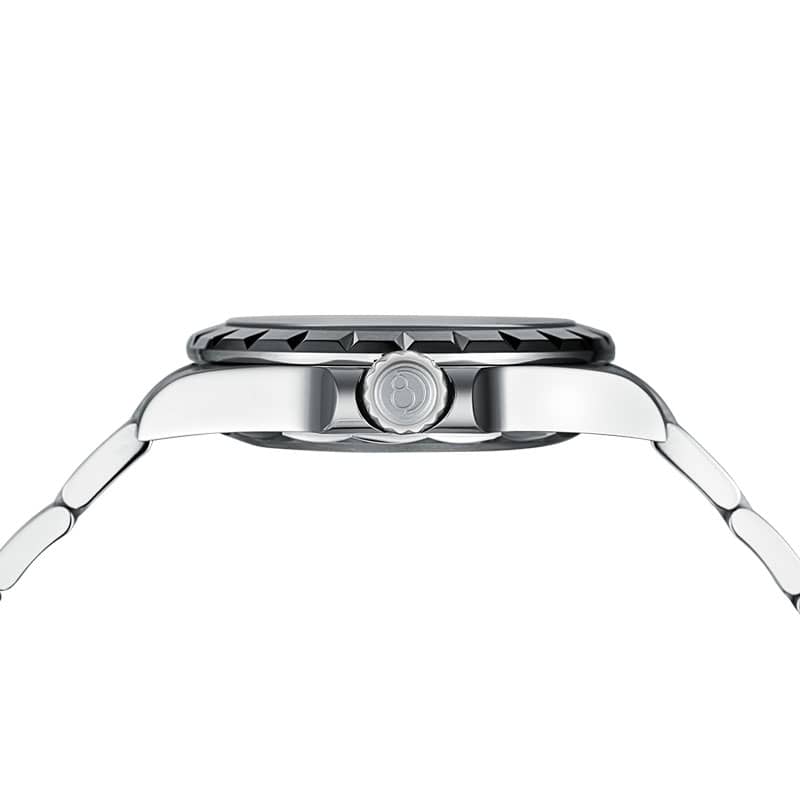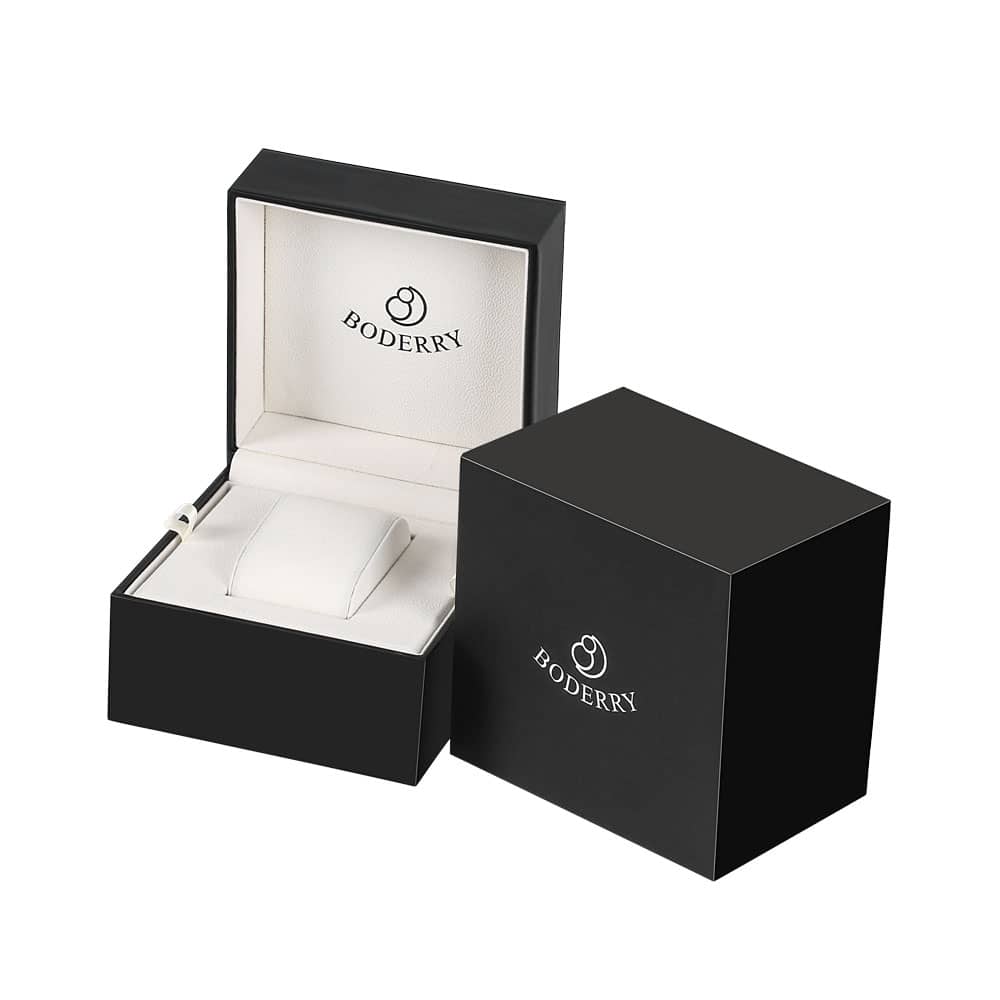 WINDMILL - Original Skeleton Hi-beat(28,800 bph) with 72 hrs Power-reserve Automatic Watch | Black Dial & Leather Strap
In stock
A line of watches inspired by the power and beauty of windmills. The WINDMILL watch is a true work of art that combines modern design with traditional craftsmanship. The unique wind-shaped seconds design adds dynamic movement to the dial, making it a statement piece that is sure to impress. The watch features a high-beat automatic movement with a 72-hour power reserve, ensuring accurate timekeeping and longevity. The "OPEN HEART" skeleton aesthetic gives a glimpse into the intricate details and superior machinery behind this sophisticated timepiece. Each watch is made from surgical-grade 316L stainless steel and features a sapphire crystal mirror, making it built to last and withstand everyday wear and tear. The watch comes with a customized made lightweight, breathable, washable and waterproof rubber strap(or steel bracelet), perfect for outdoor fitness, sports, and daily use. The WINDMILL collection is a perfect blend of style and function, making it the perfect choice for any fashion-conscious individual.
SPECIFICATIONS

Item Model:Windmill BDA003-03
Gender:Men, Male
Size:40mm Diameter/12mm Thickness
Strap Width:20mm
Strap Material:Cow Leather
Case Material:316L Stainless Steel

Glass:Sapphire Crystal
Movement:Hangzhou 7570 (Automatic)/ Power Reserve: 72 Hours/288,00vph/hz; 21 Jewels;
Water Resistant:5 ATM
Luminous:Green
Shipping:
We aim to dispatch your order within 48 business hours of verification, although this may vary according to the current workload of our warehouse.And we do ship orders free worldwide, but that does not include any VAT, import taxes, or fees charged by your local customs authority.Unfortunately, at this time we are unable to cover any VAT, import taxes, or fees charged by your local government due to the fact that they vary in each country. Please note that this fee is not incurred by BODERRY, but your local government. If you have any questions please reach out to your local customs office. If you have any other questions please email us at support@boderry.com.We are more than happy to help!
Delivery Time:Standard shipping: (8-12 Days)
Express shipping (5-7 Days)
Return:Any BODERRY watch purchased from boderry.com may be returned within 30 days of delivery for a full refund or exchange of the purchase price. This ONLY applies to watches that have not been used, worn, or strapped on. Click here for more details.

Warranty:All BODERRY watches come with a 24-month warranty on the internal movements of the watch, which excludes any part subjected to external wear & tear. External wear & tear comprises (but is not limited to) scratches on case, lugs, or crystal, and/or water damage due to negligence. The warranty does not cover straps nor any watch that is not purchased via our website or authorized stockists. Click here for more information. Click here for more details.
Fraud Prevention: Your Payment is Safe & Secure.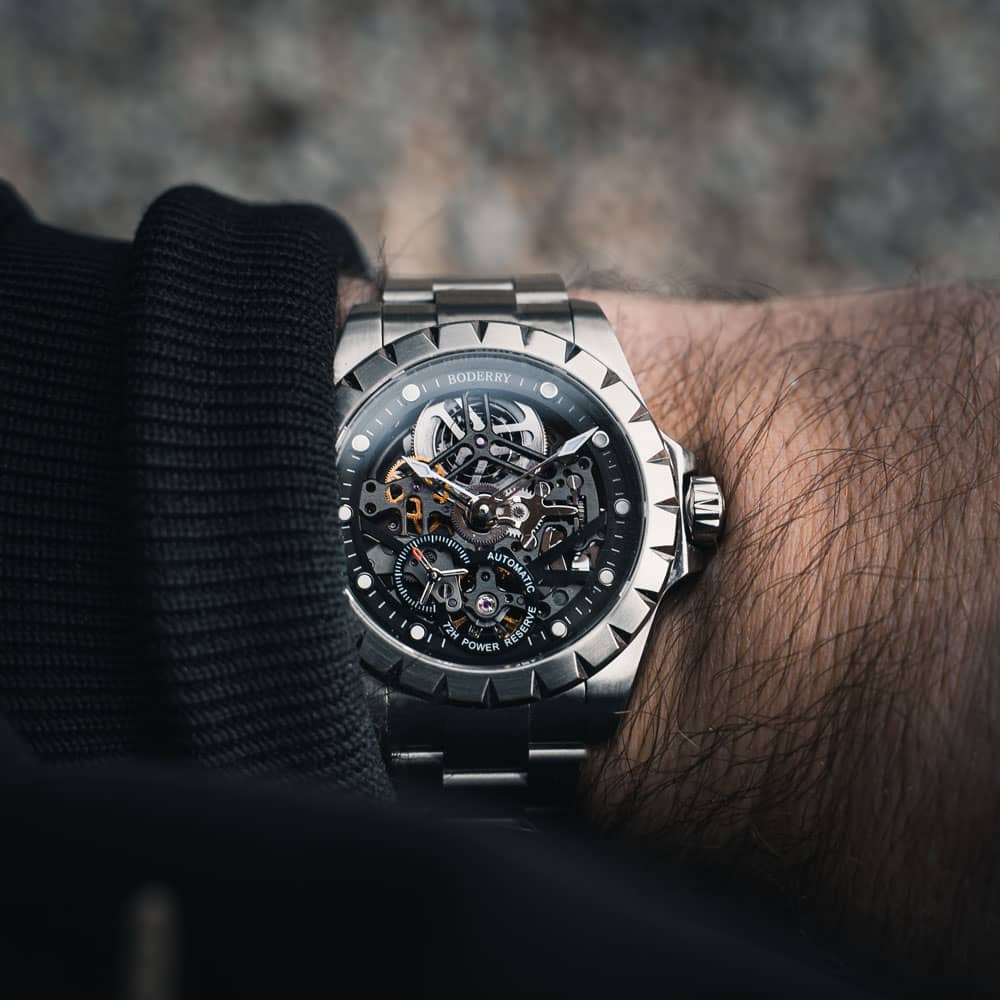 THE WINDMILL
Original Skeleton Aesthetics
The VOYAGER series is a creatively designed collection by BODERRY, introducing the brand's first Field Watch series. Named after "Voyager," it aims to provide the highest level of durability through premium materials and craftsmanship, accompanying adventurous souls on their journeys. We believe that this watch series will be your ultimate companion throughout your voyages!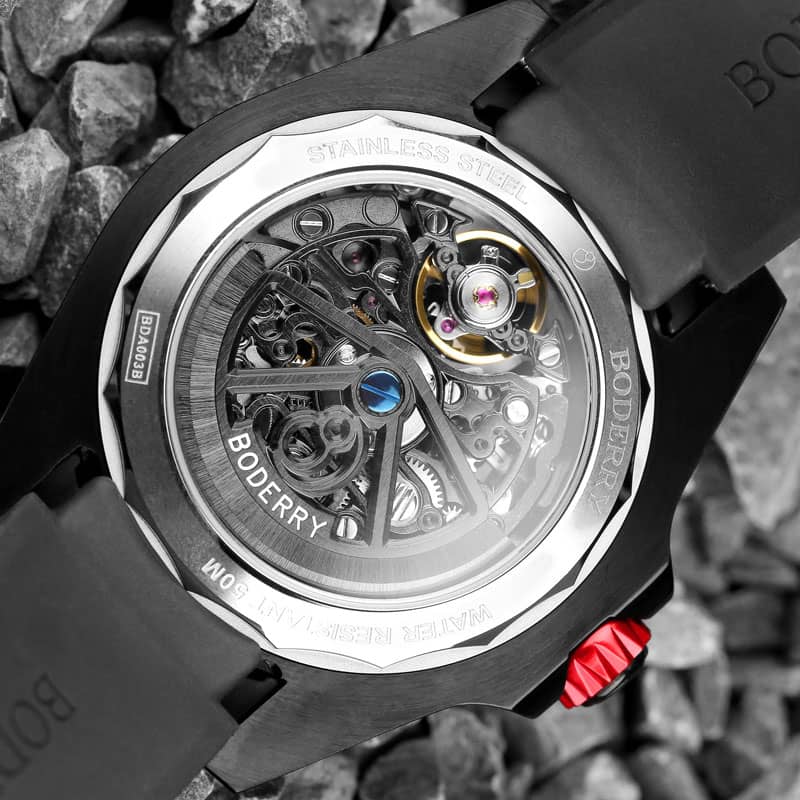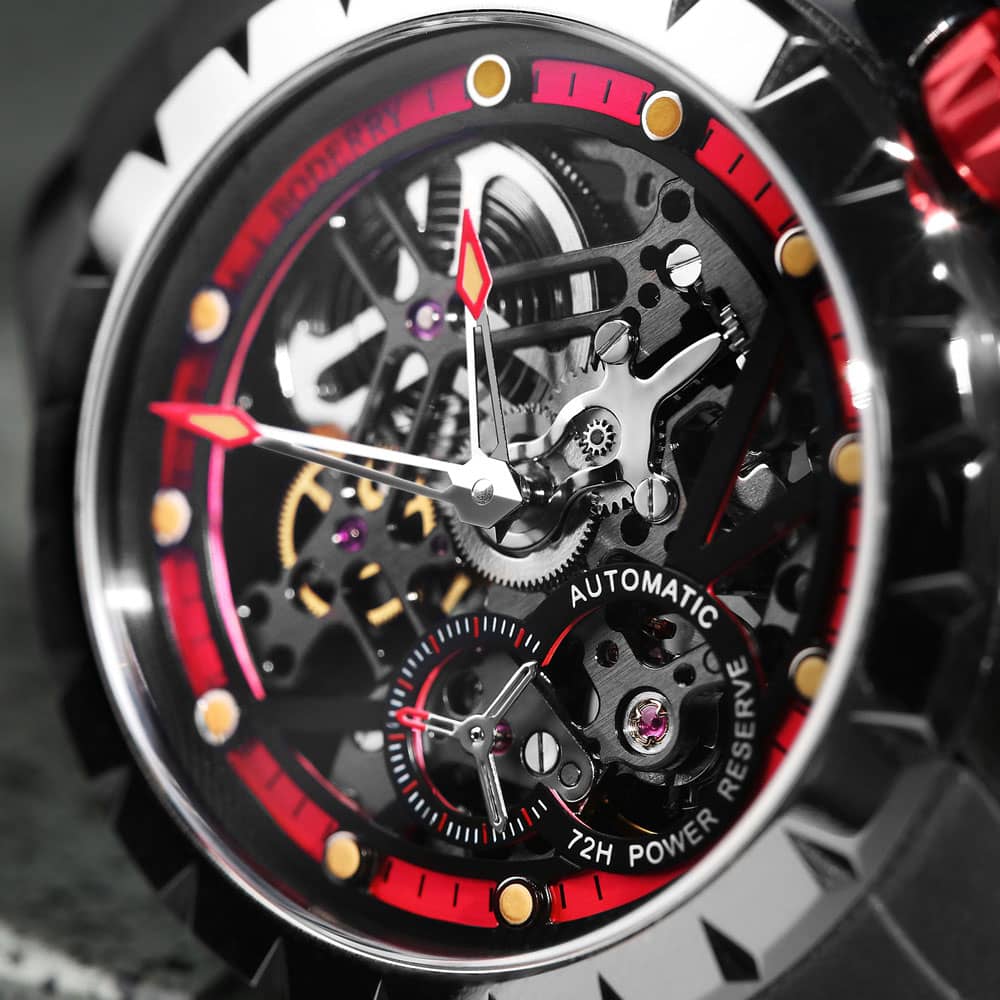 THE WINDMILL
High-beat with 72H Power-reserve Automatic Movement
Equipped with a customized AAA-level HANGZHOU movement, featuring 21 synthetic jewel bearings, a power reserve of over 72 hours and a frequency of 28,800 vibrations per hour. This ensures precise timing within a range of -15 to +25 seconds per 24 hours. The mainspring is visible, allowing you to gauge the remaining power, and the movement utilizes kinetic energy from your daily activities to power the caliber, eliminating the need for a battery and providing a stable and long-lasting performance.
THE WINDMILL
Uncompromising Clarity and Durability
Elevate your timekeeping experience with the superiority of our Sapphire Crystal Glass. Embrace the clarity, scratch-resistance, anti-reflective properties, and durability it offers, making it a remarkable feature of our timepiece.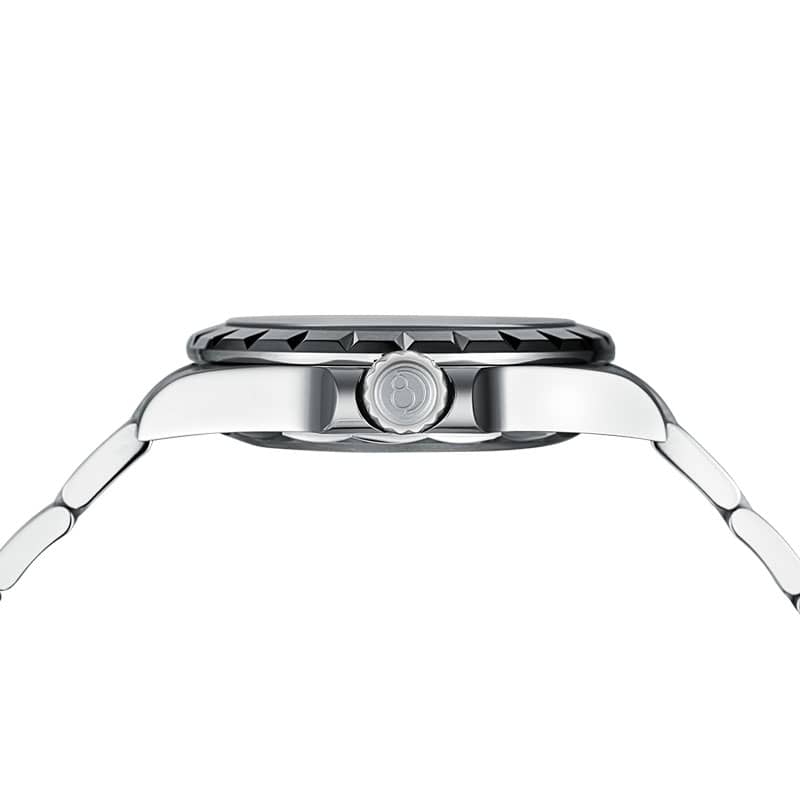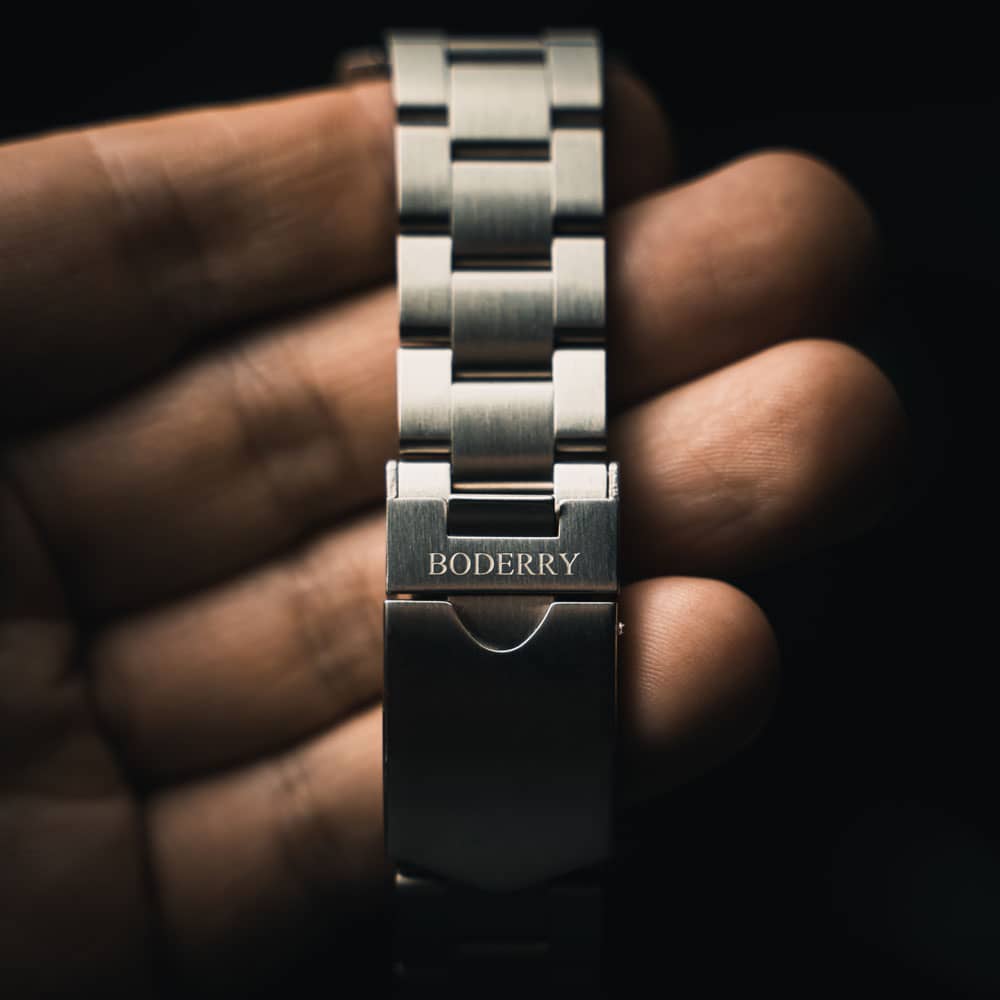 THE WINDMILL
Premium Stainless Steel
Expertly crafted from 316L stainless steel, known for its durability and strength. Using surgical-grade materials, these watches are built to withstand everyday wear and tear, ensuring sustained quality for years to come.
THE WINDMILL
Washable Rubber Strap
Customized made lightweight, breathable,Washable and Waterproof rubber strap.Perfect for outdoor fitness, sports, any type of workout or daily use.
{ "bubble": { "content": "", "shape": "portrait", "style": { } }, "previewVideoSources": [ { "mimeType": "application/x-mpegURL", "url": "https://cdn.shopify.com/videos/c/vp/497e24be7f5645bd9522e4ec1fb23c61/497e24be7f5645bd9522e4ec1fb23c61.m3u8" },{ "mimeType": "video/mp4", "url": "https://cdn.shopify.com/videos/c/vp/497e24be7f5645bd9522e4ec1fb23c61/497e24be7f5645bd9522e4ec1fb23c61.HD-1080p-2.5Mbps-15951905.mp4" }], "videoPosterUrl": "", "mainVideoSources": [ { "mimeType": "application/x-mpegURL", "url": "https://cdn.shopify.com/videos/c/vp/497e24be7f5645bd9522e4ec1fb23c61/497e24be7f5645bd9522e4ec1fb23c61.m3u8" },{ "mimeType": "video/mp4", "url": "https://cdn.shopify.com/videos/c/vp/497e24be7f5645bd9522e4ec1fb23c61/497e24be7f5645bd9522e4ec1fb23c61.HD-1080p-2.5Mbps-15951905.mp4" }] ,"product": {"price": "

$165.00 USD

", "originalPrice": "

$225.00 USD

", "title": "WINDMILL - Original Skeleton Hi-beat(28,800 bph) with 72 hrs Power-reserve Automatic Watch | Black Dial & Bracelet", "url":"/products/windmill-watches-black-01", "mainImgUrl": "//www.boderry.com/cdn/shop/products/01_7b40686b-10bd-40e1-9fd1-7c12ed7d6b4f.jpg?height=240&v=1678521806", "shopButtonContent": "Shop" } }