OUR STORY
Who we are?
BODERRY WATCH CO.,LIMITED(HK)
Greetings, everyone! I am Gary Hau, the visionary behind BODERRY. With a rich family history entrenched in the watch trade, my passion for timepieces runs deep. Growing up, I was exposed to an array of watches, ranging from prestigious luxury brands like Rolex and Omega to smaller, more unique brands. Initially, I viewed watches merely as functional timekeeping devices. However, as I matured, I began to appreciate them as symbols of human ingenuity and a reflection of our diverse cultural heritage.

Having a profound understanding of the Chinese watch industry and its inherent advantages, I recognized the untapped potential. China boasts a well-established manufacturing sector, providing components that are utilized by renowned international watch brands. Surprisingly, some of these brands acquire complete watches from China and simply add their logo, inflating the price. Seizing this opportunity, I embarked on establishing BODERRY, committed to offering extraordinary timepieces that embody exceptional quality while maintaining an accessible price point.

At BODERRY, we take pride in our independent assembly plant, which enables us to exercise precise control over the manufacturing process and ensures impeccable quality. Each BODERRY watch is meticulously assembled by our skilled team and undergoes rigorous quality control measures before it earns the privilege of adorning your wrist. We strive to harmoniously blend contemporary trends with traditional techniques, creating timepieces that resonate with the global watch community.

Our mission is simple: to provide discerning individuals worldwide with high-quality, unique watches that showcase the best of modern design and timeless craftsmanship. With BODERRY, you can indulge in the artistry of timekeeping without compromising on value or service.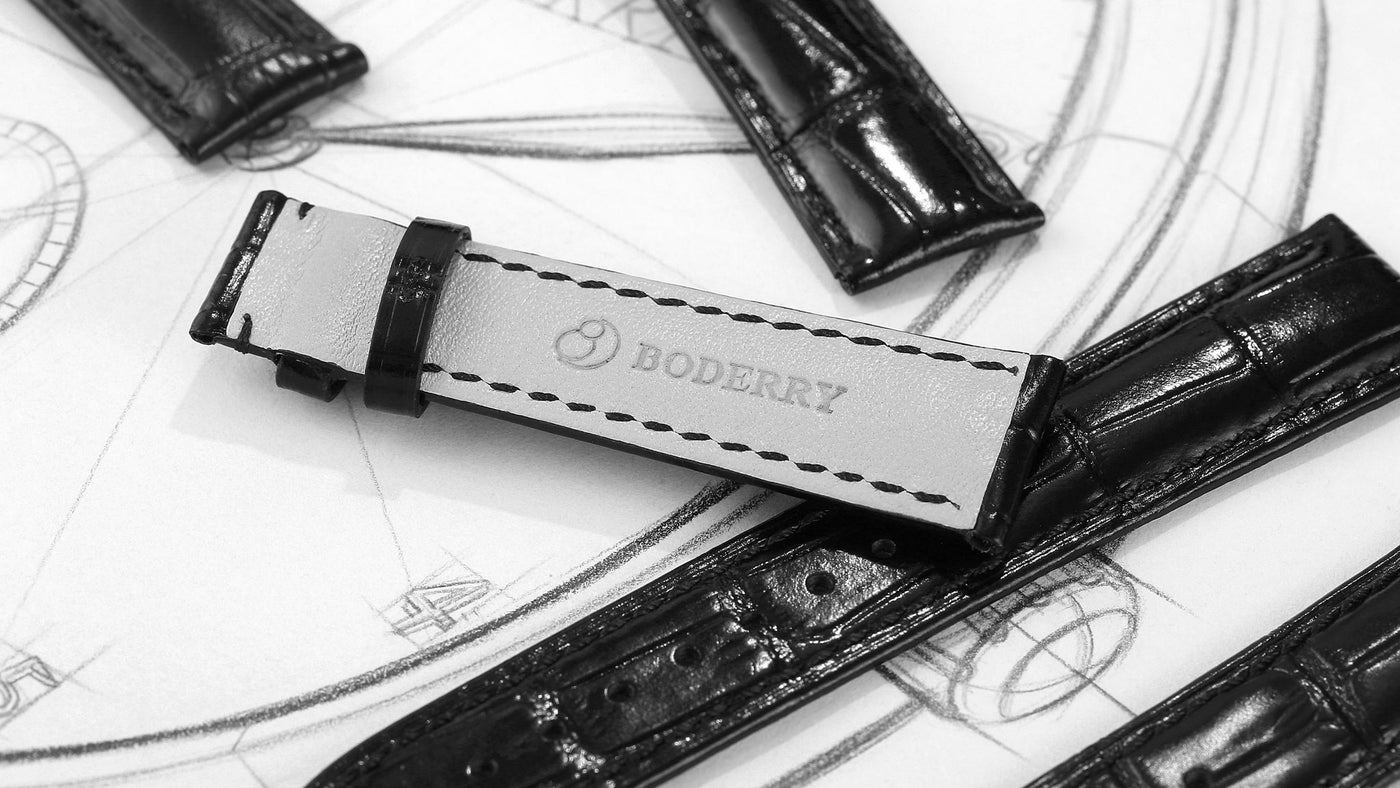 OUR DNA
BE DISTINCTIVE & BE LIMITLESS
At BODERRY, we are more than just watchmakers. We are a community of individuals who embrace their individuality and strive to be true to themselves. With the brand philosophy of "Be Distinctive & Be Limitless", we are changing the definition of modern watches by combining strict watchmaking technology and distinctive design aesthetics. The result is a collection of truly unique watches that go beyond being just a daily accessory, they become a reflection of your personal style and individuality. We want BODERRY watches to tell your story and express your personality.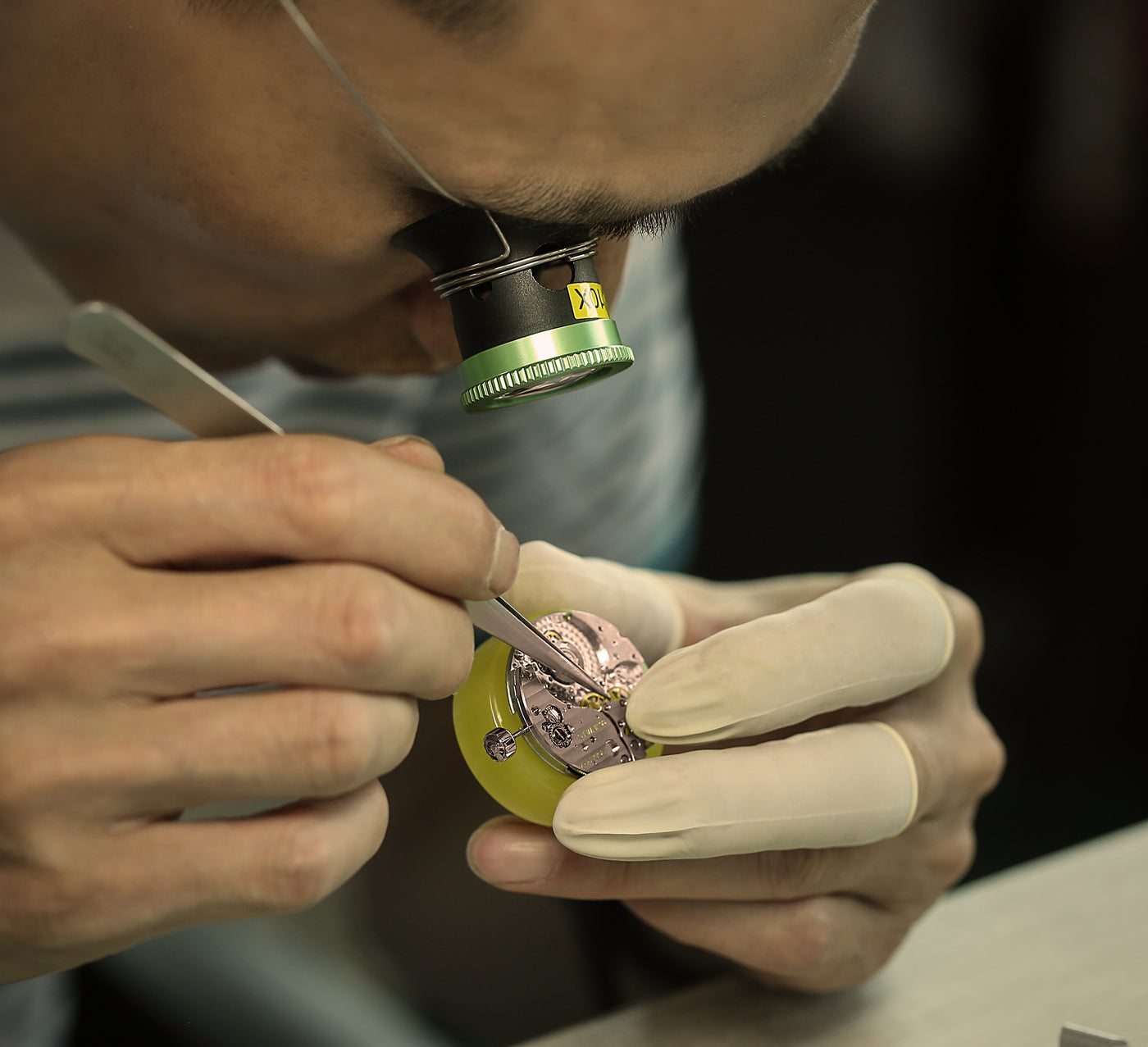 OUR COMPANY
Excellence in Every Detail - In-House Assembly
Established in 2019, BODERRY is headquartered in Guangzhou, China. We have a branch office in Hong Kong and an independent after-sales service warehouse in the United States. As a company, we are dedicated to the design, production, operation, sales, and marketing of BODERRY watches.

To ensure the quality of each BODERRY watch, we have our own watchmaking factory staffed by a team of experienced watchmakers with over 15 years of expertise. Every BODERRY timepiece is meticulously crafted, with meticulous attention to detail and exquisite craftsmanship.

Through in-house assembly, we have greater control over product quality and are able to provide excellent after-sales service. Choosing BODERRY means choosing a timepiece of exceptional quality that reflects your unique style and taste.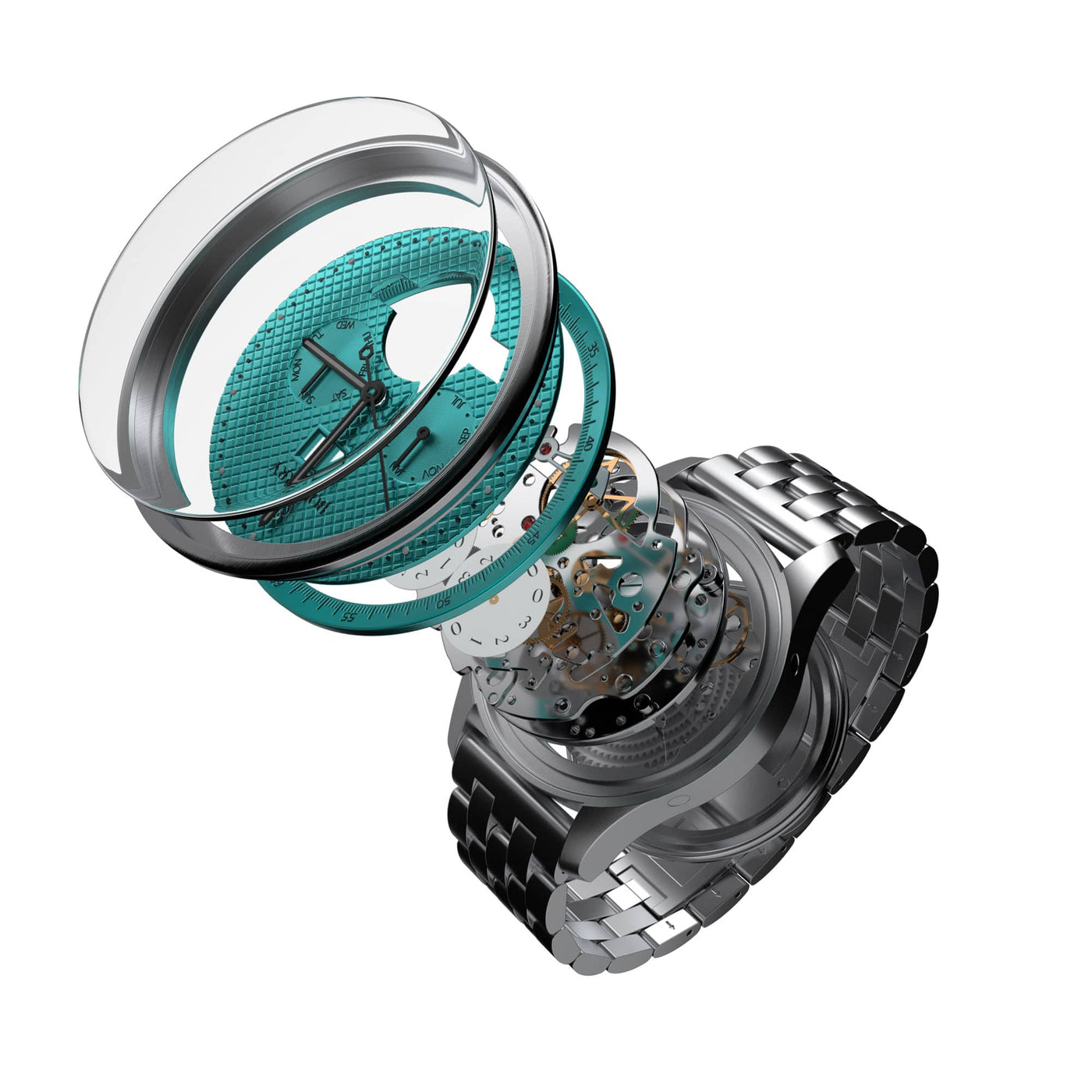 OUR VALUE
Authenticity - Directly to You
At BODERRY, we are committed to seamlessly blending contemporary aesthetics with traditional watchmaking craftsmanship. Our goal is to bring you a collection of exquisitely crafted and reasonably priced timepieces that showcase your unique style without breaking the bank.

We believe that true excellence lies in the meticulous attention to detail and the refusal to compromise on quality. Unlike those who outsource production, we have chosen a different path. Each BODERRY watch is meticulously assembled by our experienced staff, ensuring that every component meets our rigorous quality standards. This hands-on approach allows us to maintain complete control over the manufacturing process and deliver products that we are truly proud of.

Transparency is at the core of our brand. We proudly embrace our Chinese heritage and wear it as a badge of honor. With BODERRY, you can trust that our watches reflect our genuine commitment to authenticity.
HOW WE DID IT?
Unveiling Our Approach
At BODERRY, our approach is simple yet revolutionary. We prioritize our customers' satisfaction by offering unmatched value for their investment. While many global brands opt for purchasing complete watches from China and merely customizing them, we take immense pride in our Chinese roots and proudly showcase the authenticity of "Made in China." Our independent watch factory allows us to maintain complete control over the production process, ensuring every BODERRY watch meets our rigorous standards.

To guarantee exceptional quality, we meticulously select our movements, opting for either Swiss/Japanese imported movements or advanced domestic alternatives. Our experienced watchmakers, with over 15 years of expertise, dedicate themselves to crafting watches with impeccable workmanship, ensuring each timepiece is a true testament to our commitment to excellence.

Quality is our foremost priority, and we choose to focus on meticulous craftsmanship rather than mass production. By producing in limited quantities, we maintain hands-on control throughout every step of the manufacturing journey. Our dedication extends to the materials we use, as we exclusively source high-quality components to meet our stringent standards.

At BODERRY, we firmly believe that true quality should be within reach for all watch enthusiasts. Instead of engaging in conventional marketing tactics involving exorbitant advertisements or celebrity endorsements, we concentrate on delivering extraordinary quality at a fair price. By eliminating unnecessary costs, we pass on the savings directly to our cherished customers.

Join the vibrant BODERRY community and experience the perfect blend of stylish design and unwavering performance. Discover a world where exceptional craftsmanship meets affordability, and where your satisfaction is our ultimate goal.